Keynote Speakers

Prof. Shaoying Liu, IEEE Fellow, BCS Fellow, MJSSST
Professor of Software Engineering
High-Quality Software Engineering
Dependable Systems Laboratory
Graduate School of Advanced Science and Engineering
School of Informatics and Data Science, Hiroshima Univesrity, Japan

Shaoying Liu is a Professor of Software Engineering at Hiroshima University, Japan, IEEE Fellow, BCS Fellow, and AAIA Fellow. He received the Ph.D in Computer Science from the University of Manchester, U.K in 1992, and has experienced working and researching at 9 universities in China, the U.K., and Japan, including Xi'an Jiaotong University, the University of Manchester, the University of York, the University of Oxford, Hosei University, and Hiroshima University. His research interests include Formal Engineering Methods, Specification-based Program Inspection and Testing, Testing-Based Formal Verification (TBFV), Human-Machine Pair Programming (HMPP), Safety-Critical and Complex Systems, and Intelligent Software Engineering Environment. 
Liu is a pioneer and leading researcher in Formal Engineering Methods for Software Development. He proposed to use the terminology of "Formal Engineering Methods" in 1997, designed the SOFL (Structured Object-Oriented Formal Language) specification language and method, and founded the ICFEM conference in 1997 and SOFL+MVSL workshop in 2012, respectively. He has led more than 20 research projects funded by government agencies, private foundations, and industry since 1995, published a book entitled "Formal Engineering for Industrial Software Development" with Springer-Verlag, more than 13 edited books, and over 250 papers in refereed journals and international conferences. He has received many awards, including 2020 and 2022 Distinguished Research Awards from IPSJ/SIGSE, the "20 Year ICFEM Impact Award" from ICFEM 2018, "IEEE Reliability Society Japan Joint Chapter 2016 Best Paper Award", "Outstanding Paper Award'' from ICECCS'96, and "China National Software Schools Best Ten Adjunct Instructor Award" from China Software School Committee in 2011. He was recognized as one of the 15 "Top Scholars in the Field of Systems and Software Engineering (1993-1996)" by the Journal of Systems and Software. In recent years, he has served as the General Chair of several international conferences, including QRS 2020 and ICECCS 2022. He is an Associate Editor for IEEE Transactions on Reliability and Innovations in Systems and Software Engineering, and a member of IPSJ and IEICE, respectively.
Title: Automatic Specification-Based Testing for Program Verification and Validation
Abstract: Testing a program to confirm whether it consistently implements its requirements is a necessary but time-consuming activity in software development. Automatic testing based on specifications can significantly alleviate the workload and cost but faces a challenge of how to ensure that both the user's concerns in the specification and possible execution paths in the program are all covered. In this talk, I will present a new method, called "Vibration-Method" or simply "V-Method", for automatic generation of test cases and test oracle from model-based formal specifications, aiming to address this challenge. The proposed method is suitable for testing information systems in which rich data types are used. Supporting the principle of "divide and conquer", the method provides a specific technique for generating test cases based on functional scenarios defined in the specification, test case generation criteria, automatic test case generation algorithms, and a well-defined mechanism for deriving test oracle. I will also point out challenges in this research and future work for further improvement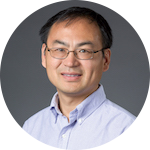 Prof. Shigang Chen, University of Florida, America
IEEE Fellow
Dr. Shigang Chen (sgchen@cise.ufl.edu) is a professor with Department of Computer and Information Science and Engineering at University of Florida. He received his B.S. degree in computer science from University of Science and Technology of China in 1993. He received M.S. and Ph.D. degrees in computer science from University of Illinois at Urbana-Champaign in 1996 and 1999, respectively. After graduation, he had worked with Cisco Systems for three years before joining University of Florida in 2002. His research interests include data streaming, Internet of things, cybersecurity, RFID technologies, intelligent cyber-transportation systems, etc. He published over 200 peer-reviewed journal/conference papers. He received the NSF CAREER Award and several best paper awards. He holds 13 US patents, and many of them were used in software products. He served as an associate editor for IEEE Transactions on Mobile Computing, IEEE/ACM Transactions on Networking and a number of other journals. He served in various chair positions or as committee members for numerous conferences. He held the University of Florida Research Foundation Professorship and the University of Florida Term Professorship. He is a Fellow of IEEE and an ACM Distringuished Scientist.
Speech Title: Internet Data Streaming and Sketches
Abstract: There is hardly any other data set whose size can rival the big data that flows on the Internet. This talk covers some of the fundamental concepts, data structures, and algorithms for extracting information from packet streams on the Internet in real time, with applications in network security, traffic engineering, e-commerce, and big data analytics. It provides an introduction to big Internet data, practical needs of making big data small, different statistics of interest, flow models, how to summarize big network data, challenges in performing summarization, etc. It also includes some recent sketching methods that reduce streaming network data to summaries that are orders-of-magnitude smaller than what the traditional sketches can do. The new methods hold the promise of allowing routers to perform measurement on ever growing traffic at unprecedented line speeds, allowing enterprise systems to keep their network records for much longer time, and allowing users with ordinary computing resources to work on big data.
Invited Speakers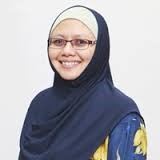 Prof. Dayang Norhayati Abang Jawawi, Universiti Teknologi Malaysia, Malaysia
She is a professor at the School of Computing, Faculty of Engineering, UTM. She received her B.Sc. in Software Engineering from Sheffield Hallam University, UK, and her M.Sc. and Ph.D. in the field of Software Engineering from UTM. She has served as an academic administrator at UTM, since 2009 and currently she is Associate Chair (Academic and Student Development) at School of Computing, Faculty of Engineering, UTM. Her research areas are software engineering and computing education. Most of her research projects are focused to the domain of educational robotics, computational thinking, healthcare system and real-time embedded system application.
(Onsite Talk) Speech Title: Sustainability in Software Engineering Education: Case of a Real-Time Software Engineering Course
Abstract: Software engineering is a discipline to produce software products and to ensure the quality of the products. Software engineering education (SEE) is the process to educate and train professional software engineers with the required discipline, knowledge, skills, and competences. SEE provides strong and stable foundations knowledge based on mathematics and science, emphasize the engineering principles, and the discipline lives in the intersection of people, technology, and domain. The major challenge of SEE is due to a rapid and continuous changing and evolving software field. The fast-changing area of software engineering requires the SEE to keep pace with the development in software industry.
Realizing the challenge of higher education in a rapidly and continuously changing world, Universiti Technologi Malaysia (UTM) has introduced a framework called future ready curriculum in 2019. The framework highlights three elements: 1) curriculum structure, 2) learning & teaching delivery, and 3) assessment, that are constructively aligned to prepare graduates in meeting the challenges of the 21st century. In my talk, I will discuss the application of the framework in designing a final year course called Real-Time Software Engineering and how we review the course in closing the gap toward a sustainable SEE.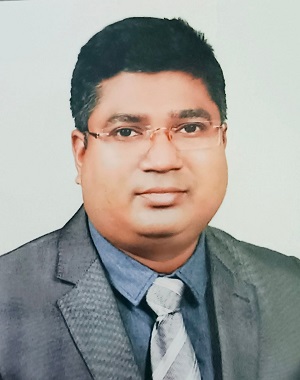 Prof. Dr. Shamim Akhter, Stamford University Bangladesh, Bangladesh
Dr. Shamim Akhter was born in Nijpara Village, Jaldhaka Thana, Nilphamari District, Bangladesh in 1978. He is a Professor of Computer Science and Engineering (CSE) at Stamford University Bangladesh.
He obtained his undergraduate degree from American International University of Bangladesh, in 2001, the master's degree from Asian Institute of Technology, Thailand, in 2005 and the Ph.D. degree in information processing from Tokyo Institute of Technology, Japan, in 2009. After brief spells as a Research Associate at the Asian Institute of Technology, Thailand, he was assigned to the Department of Computer Science at American International University of Bangladesh in October 2005 as an Assistant Professor. He served as a JSPS postdoctoral fellow at the National Institute of Informatics, Japan and as a Visiting Researcher at the Tokyo Institute of Technology, Japan from 2009 to 2011. He was re-appointed to the Department of Computer Science at American International University of Bangladesh in 2011 as a head/director of the graduate program. He also served as a contact faculty at Thompson Rivers University (TRU), CANADA in 2013. He was promoted to full Professor in 2019 and then became the director of IQAC and the chairperson of Computer Science and Engineering Department of Bangladesh Army University of Science and Technology (BAUST), Saidpur, Bangladesh.
Dr. Akhter has written a book and more than 60 other articles. His research interests include the use of AI and machine intelligence tools in the CSP domain, exploring data science strategies for business models and their analytics, IoT and embedded-based solutions for IR4 constraints, evolutionary algorithms with a focus on their communication and distribution issues, parallel or distributed processing, data distribution, and optimization and etc. His researches were exclusively funded by the Thai-Government, ICT division of Bangladesh, Global COE Program, @ TokyoTECH, Japan and JSPS, Japan.
He joined IEEE in 2008 and has been a senior member since 2012. During his 21-year career, he worked on the program committee, as a reviewer, as a session chair, and as an organizer for more than twenty IEEE conferences. He participated in a number of R10 regional award distribution events, seminars, and workshops as a volunteer. He worked as Editorial board member and reviewer for different recognized International Journals including IEEE Access, IEEE Transaction on Evolutionary Computation, World Academy of Science Engineering and Technology (WASET), Soft Computing and etc.
Speech Title: Translation-Rotation-Scaling-Occlusion Invariant Hand Gesture Recognition in Real-Time
Abstract: Numerous studies are being undertaken to provide answers for sign language recognition and classification. Deep learning-based models have higher accuracy (90%-98%); however, require more runtime memory and processing in terms of both computational power and execution time (1 hour 20 minutes) for feature extraction and training images. Besides, deep learning models are not entirely insensitive to translation, rotation, and scaling; unless the training data includes rotated, translated, or scaled signs. However, Orientation-Based Hashcode (OBH) completes gesture recognition in a significantly shorter length of time (5 minutes) and with reasonable accuracy (80%-85%). In addition, OBH is not affected by translation, rotation, scaling, or occlusion. As a result, a new intermediary model is developed to detect sign language and perform classification with a reasonable processing time (6 minutes) like OBH while providing attractive accuracy (90%-96%) and invariance qualities. This paper presents a coupled and completely networked autonomous system comprised of OBH and Gabor features with machine learning models. The proposed model is evaluated with 576 sign alphabet images (RGB and Depth) from 24 distinct categories, and the results are compared to those obtained using traditional machine learning methodologies. The proposed methodology is 95.8% accurate against a randomly selected test dataset and 93.85% accurate after 9-fold validation.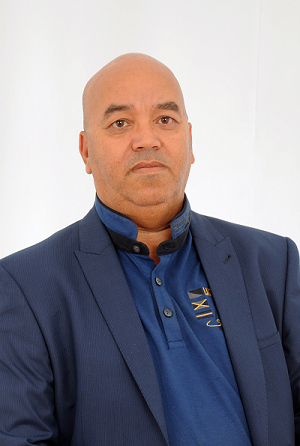 Prof. Mohamed Bahaj, University Hassan 1st Faculty of Sciences & Technologies Settat Morocco, Morocco
Prof. MOHAMED BAHAJ is a Full Professor in the Department of Mathematics and Computer Sciences from the University Hassan 1st Faculty of Sciences & Technologies Settat Morocco. He has published over 110 peer-reviewed papers. His research interests focus on Machine Learning, Business Intelligence, Internet of Things, Big Data Analysis, Intelligent Systems, Ontologies Engineering, Scientific Computing.
He served as a reviewer at many reputed journals of Elsevier (Expert Systems With Applications Journal, SoftwareX Journal, Big Data Research Journal, Applied Soft Computing Journal, Knowledge-Based Systems Journal, Information Systems Journal, Information Sciences Journal, Computer & Security Journal, Journal of King Saud University - Computer and Information Sciences, Journal of Computer Science Review, Journal of Informatics in Medicine Unlocked). He has supervised several PhD theses in Computers Sciences & in Applied Mathematics.
He chaired many international conferences (Indexed Scopus, Web of Sciences, Springer). He also attended a series of workshops, seminars and discussion forums for Academic Development on Software and research.
(Remote Online) Speech Title: Deep Learning In Chatbots For Supply Chain Management 4.0/Healthcare: Highlights and Evolution
Abstract:
The presentation intends to explore by analyzing large volumes of historical/available data to ensure better tracking of goods from production to retail in real-time strategy/ healthcare environment.
A federated or a hybrid approach leverages the strengths and mitigates the weaknesses of both deep Learning and conversational agents. We discuss the challenges, requirements, integrated models, components, scenarios and proposed solutions to the performance, efficiency, availability concerns in the context of supply chain management 4.0/ healthcare. To assure that a review complies with reporting guidelines, we rely on review of state-of-the art design techniques for Deep Learning/chatbots in supply chain/ healthcare cases that are an emerging and substantial criteria of arguing various performance compliance requirements.
We will seek potential answers to the following research question: "What is required for the software platform or tools can be leveraged to build conversational agents (Open-AIs GPT-3/GPT-4)  / Deep Learning for enabling the construction of near-human capabilities in conversational agents, synchronous responsive and integrated for platforms  supply chain and healthcare environment".